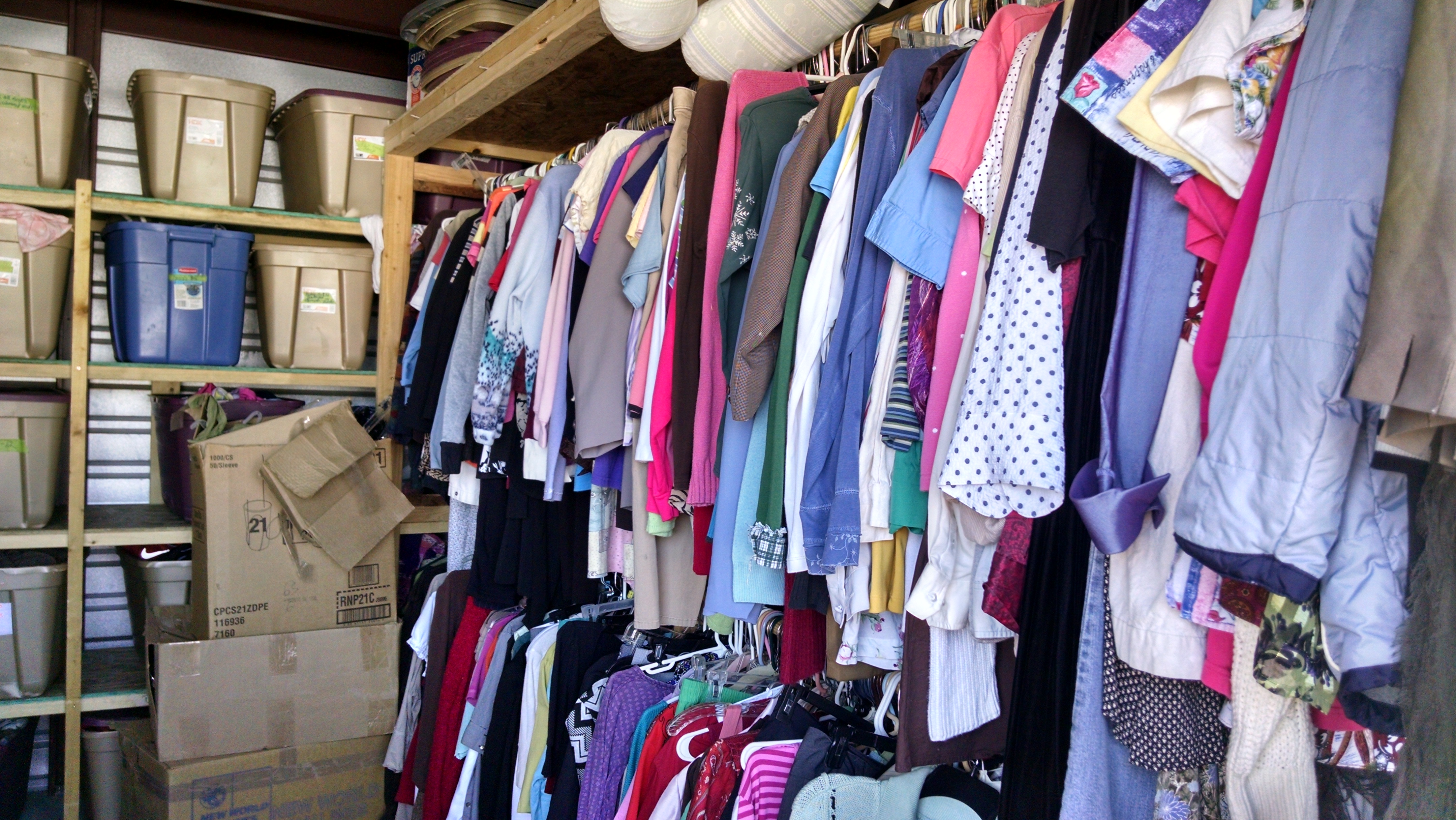 The Freecycle Clothing Room is part of our "resource sharing" strategy. We've found that Pine River Valley residents who have clothing to spare feel good about making it available to local people who can use it.
We accept gently used items at our office most weekdays except Friday.
We've also learned that, with so many growing families in the area, someone is usually on the lookout for something we have available. It may be a winter coat, or yet another pair of tennis shoes for their active teen, or outfits for an infant quickly growing out of sizes. The items from the unit are always free, and sometimes include other essentials such as blankets and household items.
Our selection changes all the time. Visit us often to see what we have to choose from!