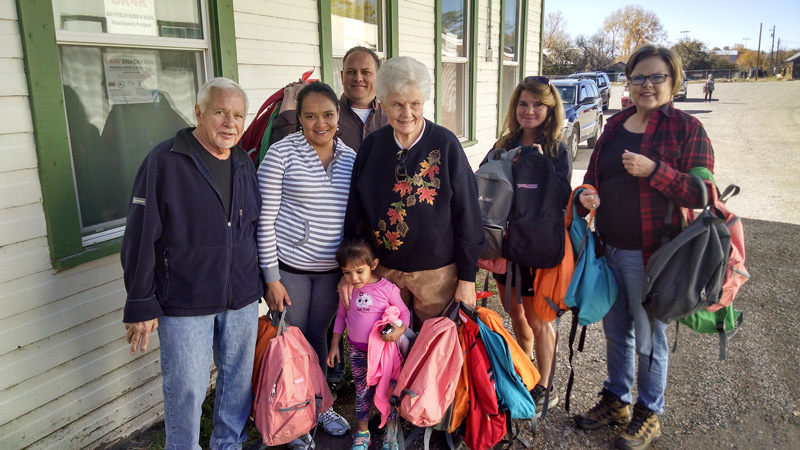 The Bayfield Kids 4 Kids (BK4K) Backpack Food Program empowers kids by showing them they have the ability to help each other. Each fall, K-12 students participate in our food drive, bringing truckloads of food to Pine River Shares to be shared throughout the Pine River Valley.
During the school year, PRS volunteers meet weekly to pack this food into backpacks. Each backpack contains the equivalent of six meals. They are available to students at the Bayfield Elementary School and the Bayfield Primary School to take home every weekend.
During the 2015/2016 school year, we sent home nearly 2,200 backpacks.
Sign up for BK4K food packs in the office of your child's school.