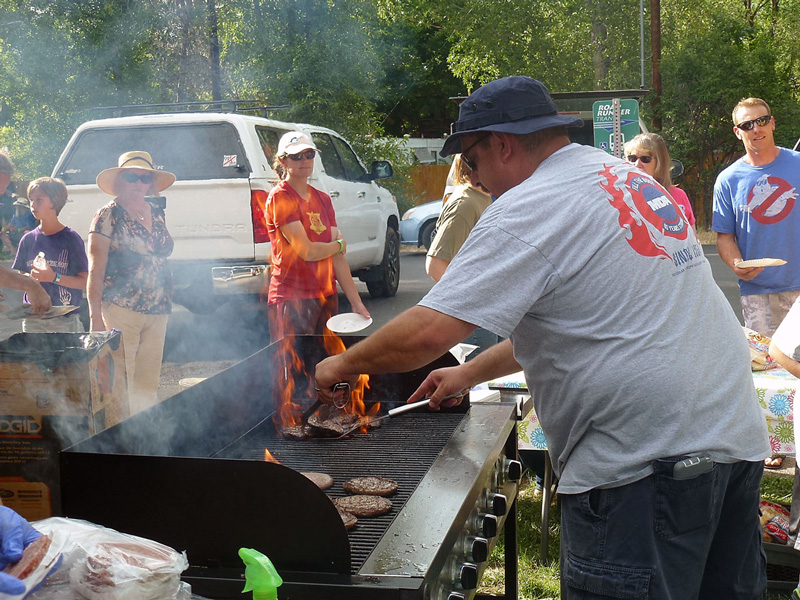 Pine River Shares is committed to developing community building opportunities as a way of promoting a healthy, thriving Pine River Valley. And what better way to meet people and get involved with your neighbors than to come to a community dinner?
We have been holding potluck dinners monthly in Bayfield for years, and we plan to host dinners in each town in the Pine River Valley as more community leaders join us in helping. Pine River Shares provides the main dish and drinks, plus place settings. Local businesses often donate part of the meal, and residents are encouraged to bring a dish to share, such as a salad or dessert.  You and your family are welcome, even if you only bring an empty belly!
Community dinners may also feature:
Fun activities for kids (and the young at heart)
A gleaning table for people to share extra food, clothes and more
Opportunities to help decorate, cook, serve, clean up and more
Community dinners are held at the Bayfield Senior Center every month during cooler weather. In summer, we barbecue hamburgers and hotdogs at Eagle Park. We encourage you and all Pine River Valley residents to join us for a meal, no matter your age, income or anything else. Just come, have dinner and enjoy the company of new and old friends!