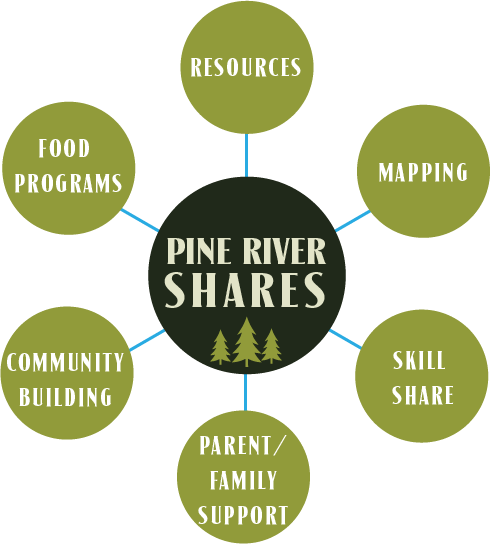 The Pine River Valley, stretching from Vallecito to Arboles, is rich with resources.  We're fortunate to live where water, trees, good soil, and people with a can-do spirit are abundant, but over the years, we have begun moving away from some of the heritage and traditions that make this area so special.
Resource mapping is a process of identifying community desires and linking them to existing community resources to achieve common goals. At Pine River Shares, we believe that everything we need to create a living, local economy is at our fingertips. Sometimes, we need to learn about or re-invigorate our resources. That's why our resource mapping project is so important. On a regular basis, we go out into the valley to find out more about the assets we have.
One example of a key resource we're learning about is our agricultural heritage.  The Pine River Valley used to grow a much more diverse array of crops, so we are working with garden clubs and individuals to establish vegetable gardens throughout the region and make locally-grown fresh produce more available.
Resource mapping also showed the Pine River Valley was once a prime area for raising sheep.  Although sheep, alpaca and other fiber animals are still raised here, opportunities are more limited than they once were due in part to the lack of a fiber mill.  As a result, a new group has formed to investigate the feasibility of re-establishing a mill in or near Bayfield.
We are always looking for ways to enrich life in the Pine River Valley.  Please share your ideas with us!