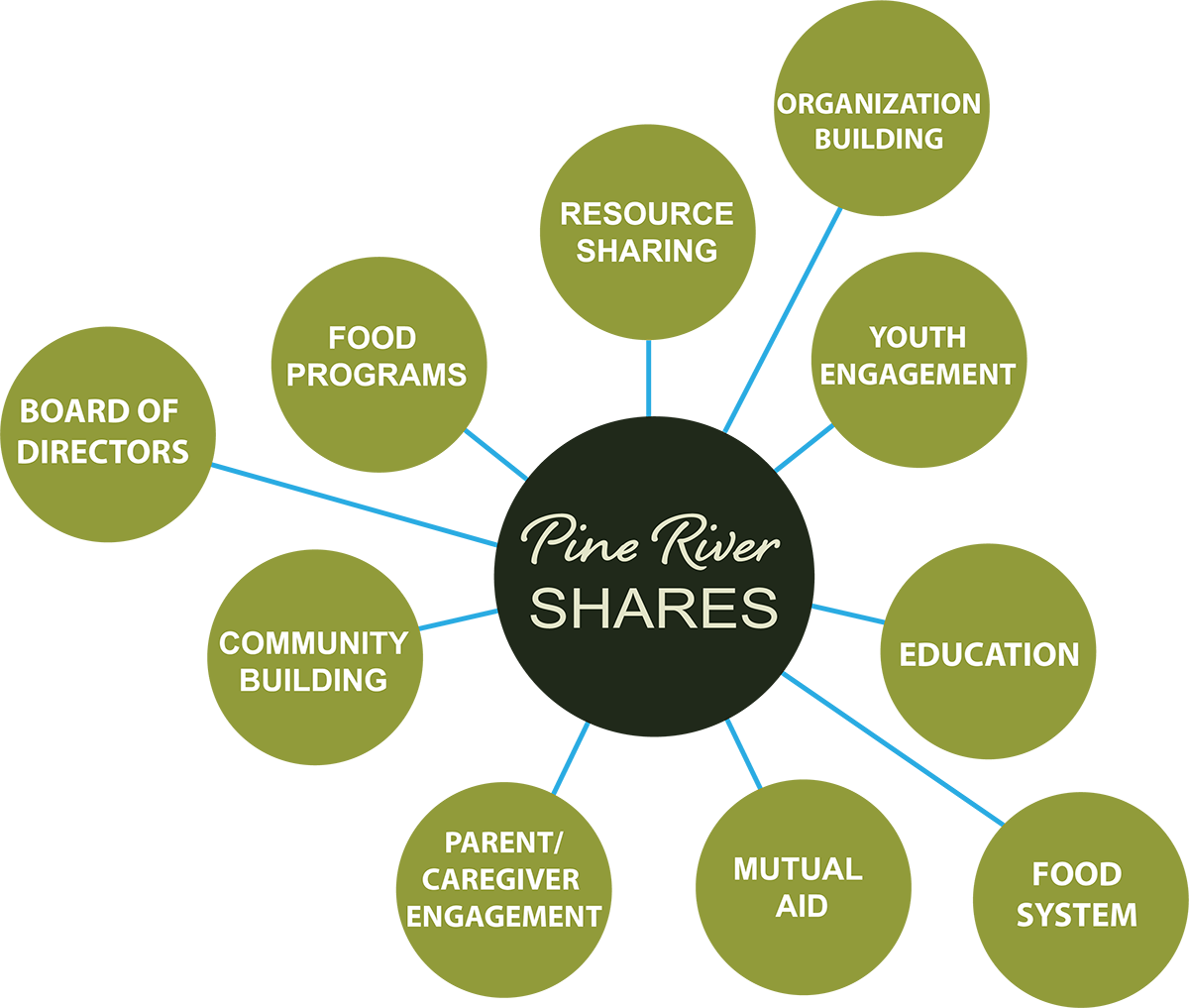 Pine River Shares is a constituent-led organization that believes everyone has something to share. Our community-based leadership project unites the people of the Pine River Valley, allowing us to share our knowledge, skills and resources with each other.
We know that the people most impacted by a problem are the most qualified to solve it, and positive social change occurs when we increase our collective power.
Our constituent leaders work by consensus to design and fine-tune programs that meet the needs of the people in our area. Our Parent Connection activities, for instance, reduce the social and geographic isolation some rural families face. Monthly Community Dinners bring residents together to share a meal and get to know each other. Our Resource Mapping efforts are resulting in a Plant-A-Row project for local gardeners, and have spun-off a group investigating the feasibility of opening a fiber mill.
Pine River Shares is an independent project fiscally sponsored by the Community Foundation serving Southwest Colorado.